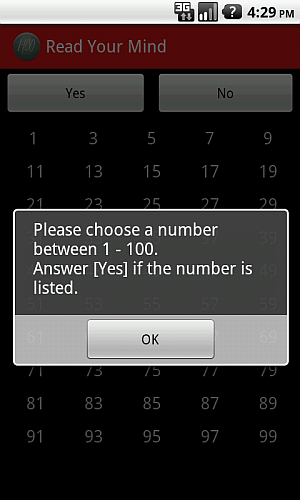 Read Your Mind for Android is just released.
A very simpe game that can read your mind !
Ask your friend to pick a number between 1 to 100, and don't let you know.
Let your friend to answer few questions
Answer [Yes] if the number is listed on the screen
Over 90% of the time, this App will pick the number correctly !!!
>>> More Info <<<