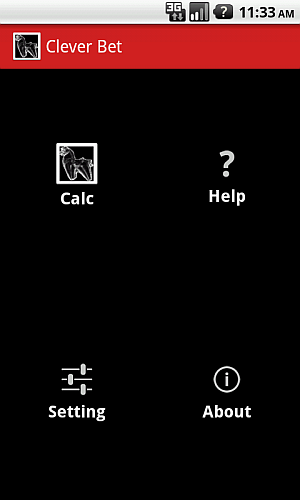 CleverBet for Android is just released.
It is a tool / calculator to assist you to implement a dutch betting strategy.
If you want to make a bet on more than 1 horse, it can help to predict the return and minimize your risk.
It is suitable for horse racing, harness, soccer, football, ruby …etc.
It lets you calculate your bets when you are in the race course, so that you can make you decision in the last minute.
>>> More Info <<<